Time is running out, order freshly brewed coffee for your employees this week!
Real-time delivery tracking
Real-time delivery updates for every employee.
The perfect coffee gift sets for all coffee lovers.
The real deal every single time
Free islandwide delivery for more than 10 orders to multiple locations.
Inclusive of Free Delivery to One Location
Starting at 30 bottles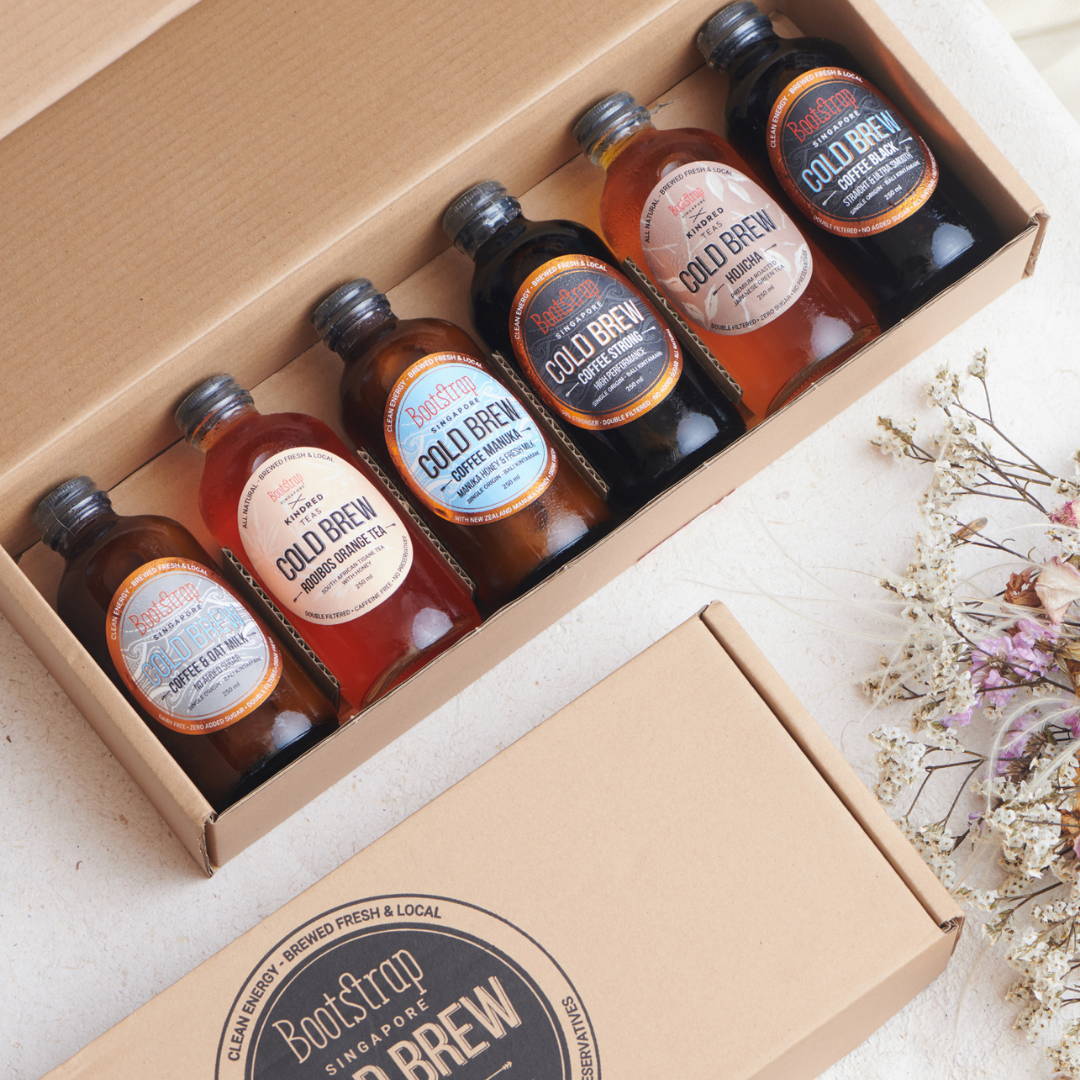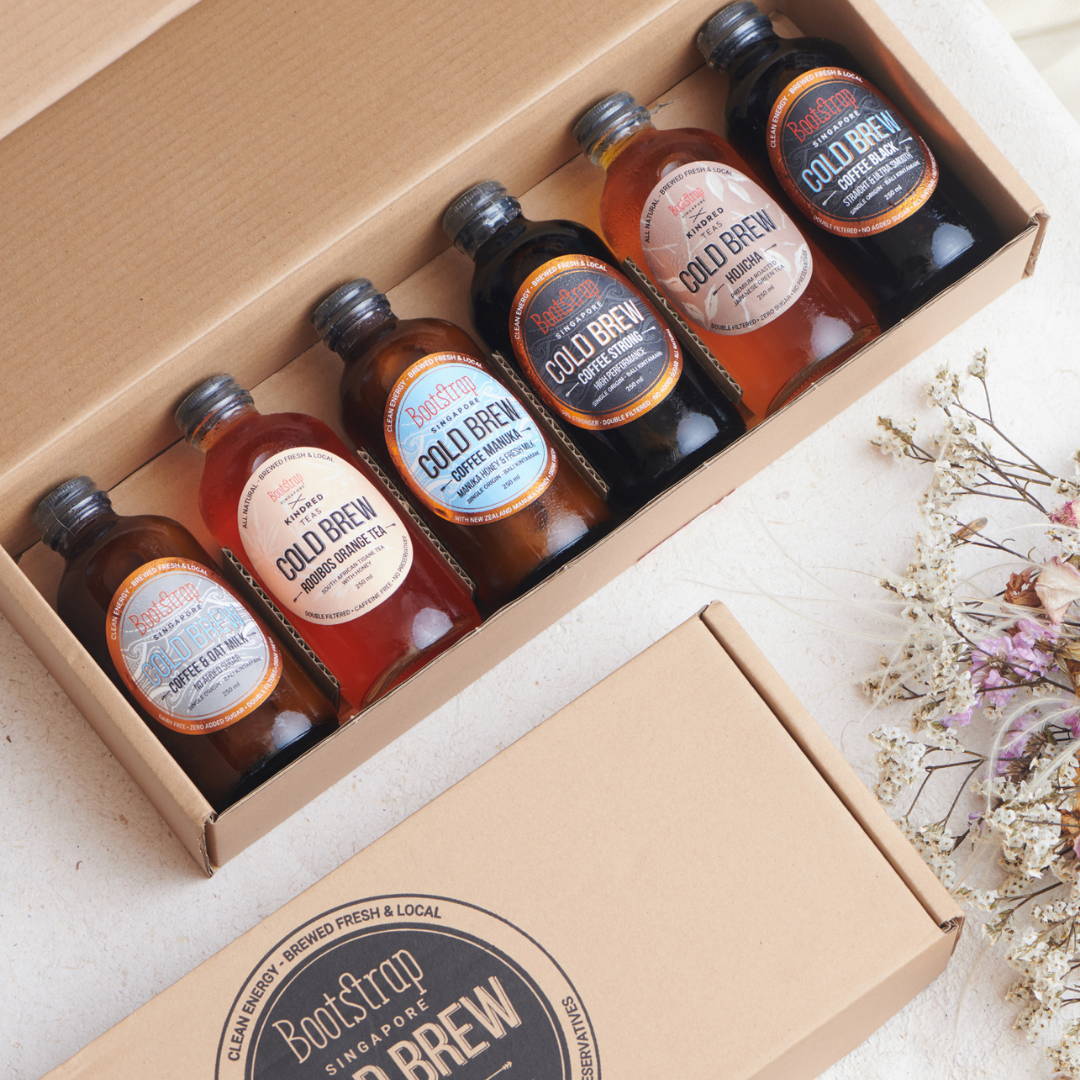 Bulk discounts apply for 50 sets and above, with free delivery to multiple locations.
Do you do same-day deliveries?
Hurry now! With limited brews available, speak with us now on our website live chat to send over any last min welfare packages.
For all same-day delivery, there is a standard rate of $15 for delivery.
Can I send to multiple locations?
For orders delivered to more than 2 locations, please download our bulk order form which can be retrieved here and send it to info@bootstrapbeverages.com once completed and our team will get back to you as soon as possible! Kindly note that we will need a minimum of 2 working days lead time to brew and process your orders.
Can I customise my flavours?
Yes you can! We'll be able to assist you with that via our website live chat.
I have fixed corporate budget to work with, can you help me out?
Definitely. We will be able to customise our packages to suit every budget.
I'll like to pair food items with my order, is that possible?
Yes that is totally possible. Head over to our website live chat and we will be able to assist you right away.
What happens if the recipient isn't home during delivery?
All our cold brews must be refrigerated upon arrival. Due to the fresh nature of our cold brews, we do not recommend leaving it at the doorstep. Should there be no one present to receive the order during the selected delivery date and window, a redelivery attempt will have to be scheduled. There will be a flat fee of $8 for every redelivery attempt.
How long is the lead time for corporate orders?
Depending on the quantity, we will need 2-3 working days to process the order. For orders with more than 10 delivery locations, kindly send us the bulk order form at least 2-3 working days before the delivery date.