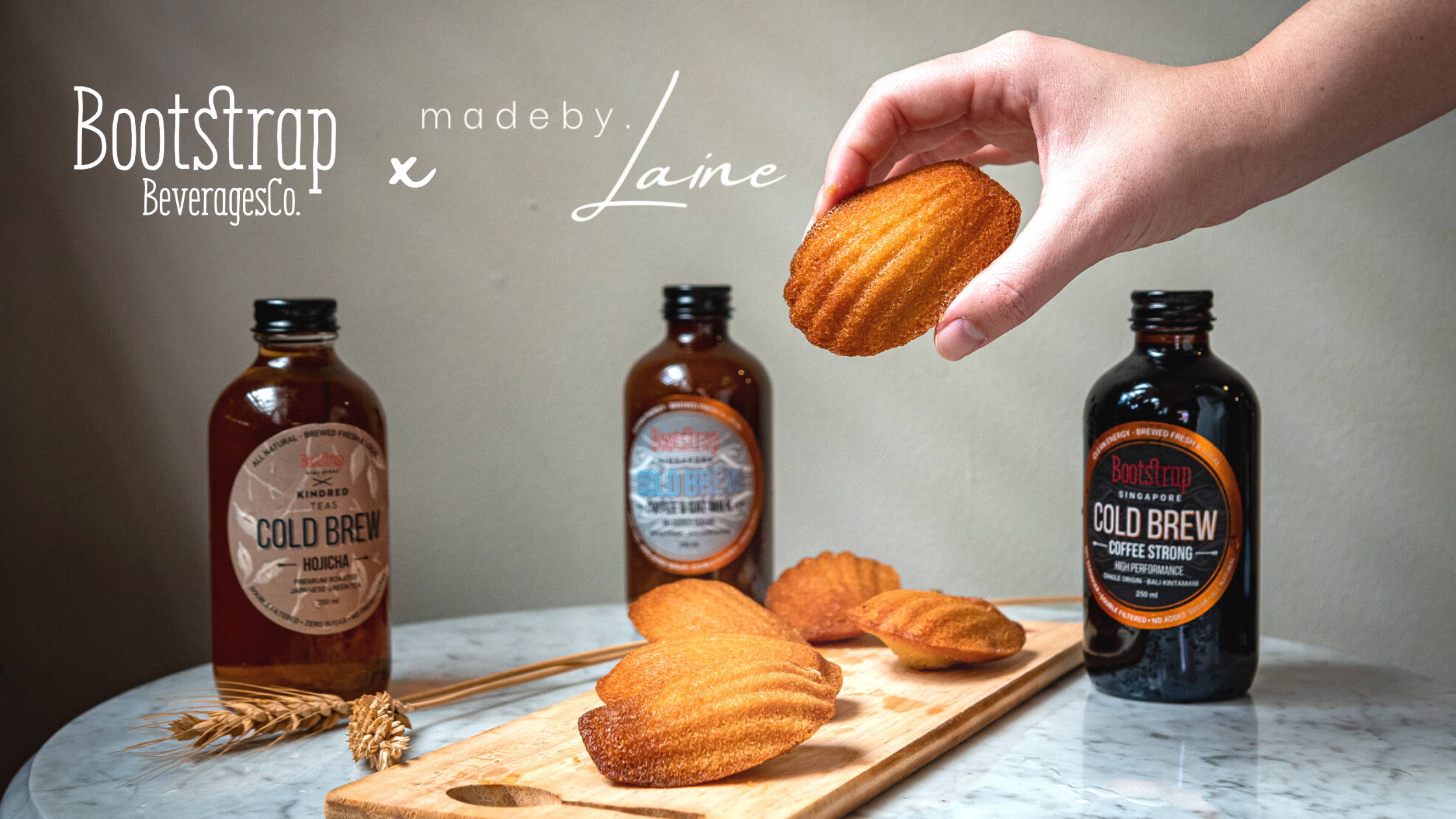 Having a deep love for the world of culinary has brought our newest Bootstrapper all over the world, in search for a greater understanding of the one thing that connects us all – Food! We recently chatted with Laine the founder, head baker and fellow bootstrapper from Made by Laine to share more about her journey and the collaboration.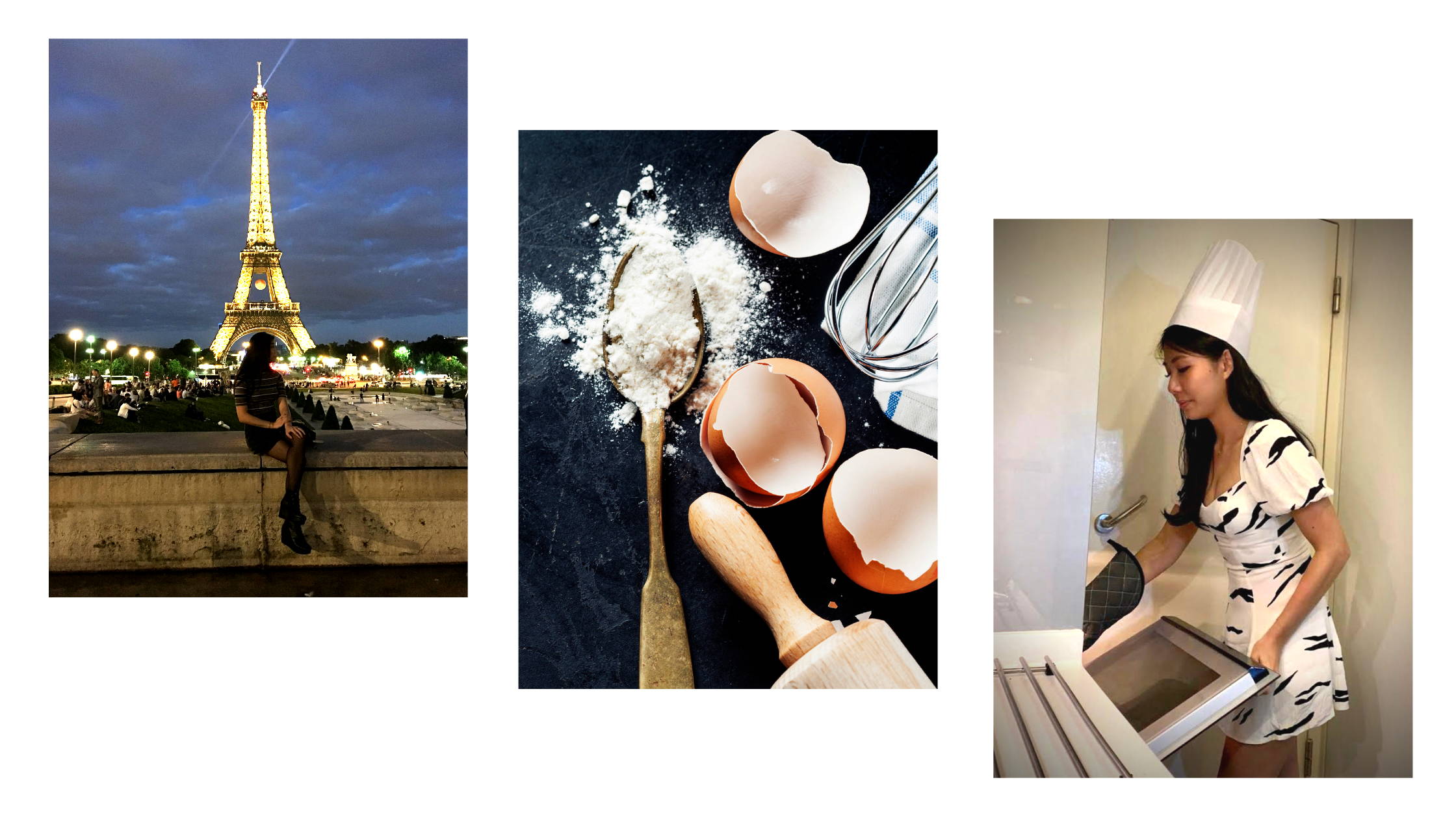 Bootstrap: Tell us a little more about yourself?
Laine: I'll start off with a quote:
"I am not the same, having seen the moon shine on the other side of the world."
– Mary Anne Radmacher
I had travelled across many countries around the world, and this has broadened my horizon to the world of culinary. Food connects people all around the world, and that's something I connect with deeply. I talk about data analytics am to pm but when I'm off, I love creating a great culinary experience for people I care about (big love to anything related to Valrhona or jamón!), and oh, sometimes funny!
Bootstrap: What inspired you to make/bake madeleines?
Laine: COVID-19 has changed many things around the globe; for me personally, this meant that I had more time to bake and finally make fresh baked goods daily! I started baking @madeby.Laine madeleines out of curiosity but also because I wanted to replicate my favourite "Kuih Bahulu" (little honey cakes) as they seem quite similar but with a lot of butter! I had numerous failures in the beginning and never thought that they are so delicate, and one needs to be detail oriented. Numerous tries until I finally created my own recipe, to sharing the bakes with friends around me. This has then led to a self-challenge of creating my own madeleine brand, @madeby.Laine (fun fact: it almost rhymes!)
Bootstrap: Can you tell us more about your process of making madeleines? (What are the tricky parts and what are some parts that you always delight in!)
Laine: Precision & accuracy: two words to describe these babies! The flour changes the texture of the madeleines and it can be frustrating when the hump of the madeleines does not "rise" in the process of baking in the oven. The delight is definitely in watching the babies turn into golden brown, with the crisp edges, & their unique "hump".

Bootstrap: What were some of your highlights and lowlights in your journey of starting Made by Laine? (from before to now)
Laine: Madeby.Laine officially started in the first week of July, began with my circle of friends buying these bakes and promoting it via word of mouth. At the same time, I was working towards the madeleines' perfection from every order; learning from customer's feedback and reviewing it seriously. With the least marketing activities on our site, it slowly led to bigger outreach and Madeby.Laine had the first order from an unknown customer, and it slowly expanded to more. In 3 weeks, Madeby.Laine have sold more than 700+ madeleines without realising it! The challenge that we faced during in this short time of launching the business (operation perspective), is actually the mould of the madeleines. It plays a huge part in the success of the texture/appearance, making sure that the delicate bakes does not stick to the tray when it's fresh out from the oven. In the beginning, we had multiple frustrating failures as it turned out to be the least good looking madeleines with partial of the Madeleines texture sticking on the tray - "broken" ones. We learn from each unique experiences, and we strongly believe in "Fall down seven times, stand up eight"

Bootstrap: How do you cope with having a day job and this side hustle?
Laine: It is a constant challenge multitasking to bake between lunch time, in the mornings and evenings. (I get so busy that I may have forgotten lunch sometimes!) I also stay up late to prepare the Madeleines batter to ensure the freshness of every batch, keeping in mind of a customer's optimal satisfaction and the quality we'd uphold.
This has been a great learning curve and experience (and still is, as we progress moving forward) for a new entrepreneur who is just starting a new journey/brand, but definitely worth every drop of my blood, sweat and tears!

Bootstrap: What is an advice you would give to fellow bootstrappers?
Laine: Every win (success) begin from a thought. Yes; even that thought that you may think it is crazy and unbelievable. "Just do it" and everything else will fall into place. It may not be perfect in the beginning, but once we kickstart it, we will always have these baby steps that brings us closer to success. You'll never know until you try!


Bootstrap: Any word of encouragement to viewers reading the article
Laine: This is a personal one for me, but I am a big believer in "Life begins at the end of your comfort zone". At first it does feel uncomfortable and new, and that feeling of not knowing, but I see it as an opportunity to create "creative living" where we generate new ideas. It's magical on how strong our mind can be, but the question is are we strong enough to make it a reality? If you have that littlest thought, go for it! You'll never know until you make it a reality :)
We are so thrilled to be working with her on our new Launchpad series as we continue to spotlight small businesses and home bakers. Don't miss out on pairing our cold brews with freshly baked buttery Madeleines.
---